Christian teachers have long been thinking about what content to teach, but little scholarship has been devoted to how faith forms the actual process of teaching. Is there a way to go beyond Christian perspectives on the subject matter and think about the teaching itself as Christian? In this book David I. Smith shows how faith can and should play a critical role in shaping pedagogy and the learning experience.
John Amos Comenius, a seventeenth-century theologian and reformer, had so great an influence on Western schooling that he has been called the father of modern education. To this day he remains one of the most influential and fascinating thinkers in the history of education. In this concise introduction to the work of Comenius, Dr. David Smith sketches some of Comenius's central ideas, pointing to several important themes that summarize Comenius's tireless work for educational reform. Readers will discover that amongst the literally hundreds of works Comenius wrote in Czech and Latin, many of which are lost to us today, he created one of the world's most successful children's picture books; suggested that learning should resemble gardening; and proposed that joy, piety, and harmony are central to the education of children. In this book, Smith also touches on the key questions with which Comenius wrestled—questions that remain pertinent today. Readers will learn that Comenius is at once a forerunner of much of what we find and affirm today in education while also an advocate of some ideas that we would pass over. Smith suggests that we should let Comenius "be himself, rather than a forerunner of ourselves," if we wish to be challenged by him afresh. This volume is an important study for any educator wishing to understand the history of education with an eye to recovering perennial educational ideas and practices that will inspire both the present and the future.
Encountering cultural differences in the classroom, in the workplace, in the church, and in the public square is an everyday part of contemporary life. The chances that we will live our lives interacting only with those who share our cultural identity and ways of thinking are shrinking. Understanding culture and how cultural difference affects how we understand one another and live well together is no longer just for travelers. It has become a basic life skill.
Past Christian ways of thinking about cultural difference as most important for missions to far away places do not harmonize with today's realities. This book offers a brief, critical overview of how Christians have been rethinking their relationship to cultural difference. Creation and fall, the image of God, the body/temple that is the church, neighbor ethics, the trinity, the incarnation and cross of Christ, and the call to welcome strangers – each of these offers distinct challenges to think in Christian ways about how we deal with differences.
Exploring the strengths and weaknesses of various approaches, this book provides a concise guide to current Christian discussions of otherness. It points to rich ways in which Christians can responsibly and graciously embrace cultural difference.
This book offers an energizing Christian vision for the art of teaching. The authors — experienced teachers themselves — encourage teacher-readers to reanimate their work by imagining it differently. David Smith and Susan Felch, along with Barbara Carvill, Kurt Schaefer, Timothy Steele, and John Witvliet, creatively use three metaphors — journeys and pilgrimages, gardens and wilderness, buildings and walls — to illuminate a fresh vision of teaching and learning. Stretching beyond familiar clichés, they infuse these metaphors with rich biblical echoes and theological resonances that will inform and inspire Christian teachers everywhere.
In Teaching and Christian Practices several university professors describe and reflect on their efforts to allow historic Christian practices to reshape and redirect their pedagogical strategies. Whether allowing spiritually formative reading to enhance a literature course, employing table fellowship and shared meals to reinforce concepts in a pre-nursing nutrition course, or using Christian hermeneutical practices to interpret data in an economics course, these teacher-authors envision ways of teaching and learning that are rooted in the rich tradition of Christian practices, as together they reconceive classrooms and laboratories as vital arenas for faith and spiritual growth.
Cultural differences increasingly impact our everyday lives. Virtually none of us today interact exclusively with people who look, talk, and behave like we do. David Smith here offers an excellent guide to living and learning in our culturally interconnected world. / Learning from the Stranger clearly explains what "culture" is, discusses how cultural difference affects our perceptions and behavior, and explores how Jesus' call to love our neighbor involves learning from cultural strangers… read more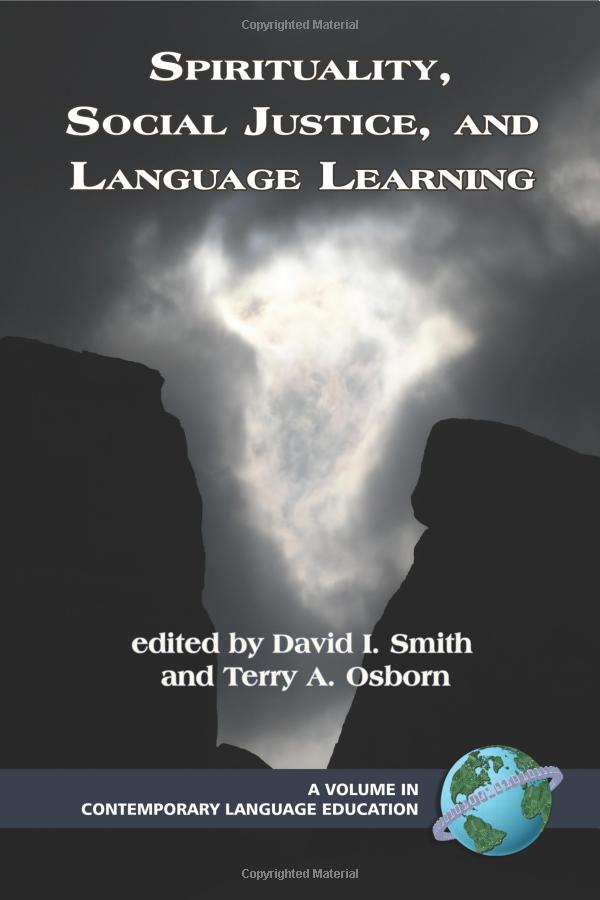 This book sets out to explore the intersections between matters not frequently yoked in academic discussions: spirituality, social justice, and the learning of world languages. The contributing authors contend not only that these intersections exist, but that they are the site of issues and realities that require the attention of language educators and point to avenues of growth for the language teaching profession. The essays included seek to indicate the possibilities of a neglected area of inquiry, not only in terms of theory but also in terms of the practices of language education. Given this aim of opening up fresh questions, the book is arranged so as to show the relevance of the nexus of spirituality and social justice to teacher education (chapters 3 and 4), language classroom practices (chapters 5 and 6), and the theoretical sources that inform scholarly discussion of language education (chapters 7 and 8). The opening chapters place these explorations in a larger context by showing how they fit into existing social contexts and academic discussions.
The Bible and the task of teaching
The book seeks to be an academic work which is, at the same time, accessible to a wide range of teachers/ educators and to others interested in the relationship between the Bible and areas of life and work. It should be helpful to Christian educators in school, church and home contexts and to providers of initial and in-service teacher training in both Christian and secular educational institutions. The illustrations used in the book are drawn mainly from the experience of working with children and teenagers in day-school contexts but the content has major implications for education in church and home contexts and with learners of all ages.
The Gift of the Stranger: Faith, Hospitality, and Foreign Language Learning
A pioneering look at the implications of Christian faith for foreign language education. It has become clear in recent years that reflection on foreign language education involves more than questioning which methods work best. This new volume carries current discussions of the value-laden nature of foreign language teaching into new territory by exploring its spiritual and moral dimensions. David Smith and Barbara Carvill show how the Christian faith sheds light on the history, aims, content, and methods of foreign language education. They also propose a new approach to the field based on the Christian understanding of hospitality.